Partnership Announcement: OnePad X Yield Guild Games SEA
Aug 11, 2022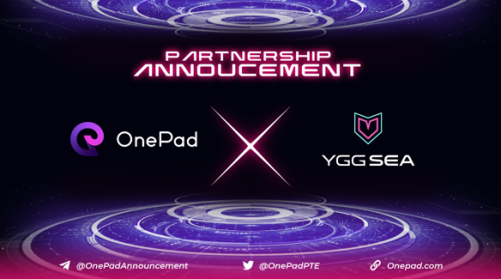 ✨ Let's welcome YGG SEA as our next companion on OnePad's journey.
🎇 YGG SEA is the first sub-DAO of YGG, a play-to-earn guild that brings players together to earn via blockchain-based economies. Being the largest gaming guild in South East Asia, the number of over 10,000 scholarships distributed within SEA will definitely boost YGG SEA to the best of its ability.
🎁 YGG SEA and OnePad will step into the strategic corporation as they will help us expand our network. Through the partnership between OnePad and YGG, we believe we are providing true and unique value to the crypto community.
#onepad #metaverse #advertising #adnetwork #blockchain #innovative #web3 #onchain #YGG