Partnership Announcement: OnePad X Realbox
Aug 08, 2022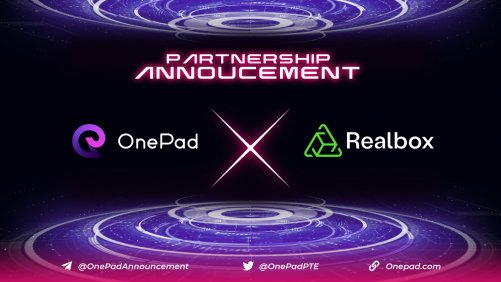 🎉Great news! OnePad and Realbox enter a business alliance to thrive together in Web3 Ad Network.
✨RealBox is a blockchain-driven real estate platform that will innovate property investment by offering opportunities to everyone to co-invest in a fraction or share of assets. With its mission to make investment accessible, reliable, and flexible to everyone, RealBox provides solutions to democratize the real estate market.
🏆With the cooperation between OnePad and Realbox, we will continue to establish our position in the Metaverse industry to bring more value to the crypto community.
#onepad #metaverse #advertising #adnetwork #blockchain #innovative #web3 #onchain #Realbox