Partnership Announcement: OnePad X Playermon
Jul 29, 2022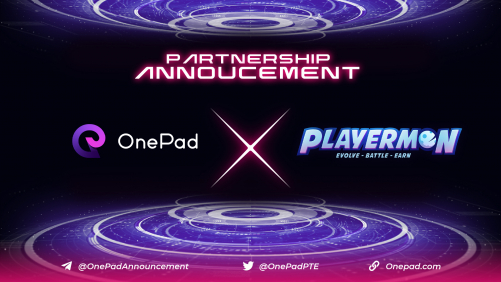 ✨ OnePad is overjoyed to announce that we have entered a new partnership with Playermon.
⚡ Playermon was conceptualized as the next leading social creative metaverse, a play-to-earn NFT game in the blockchain industry. They share the same belief as OnePad that the metaverse future is about the community where work, play, and social can happen in the virtual space.
🌟 In this partnership with Playermon, OnePad aspires to bring the community closer to the Web3, the Metaverse and familiarize this concept with the masses.
#onepad #metaverse #advertising #adnetwork #blockchain #innovative #web3 #onchain #nfts #Playermon