Partnership Announcement: OnePad X The Parallel
Jul 30, 2022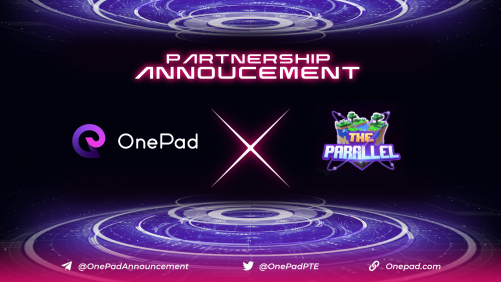 ✨ It's OnePad's absolute delight to announce the partnership with The Parallel, a Metaverse GameFi with endless expansion ability and in-deep social interaction.
✨ The Parallel aims to build an infinite Metaverse with endless gaming, entertaining and social experiences. It is an ecosystem where users can enjoy, play, and create together. At the very first start, players will play Games developed by The Parallel, and in the next phase, other game developers can create their games on The Parallel for all to join.
✨ With this collaboration, OnePad, and The Parallel aspires to bring the Metaverse concept closer to massive audiences and bring out all of its potential.
#onepad #metaverse #advertising #adnetwork #blockchain #innovative #web3 #onchain #nfts #TheParallel