Partnership Announcement: OnePad X LBank
Jul 29, 2022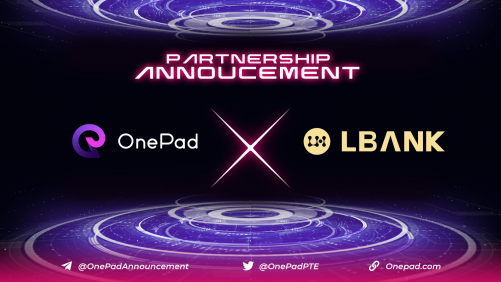 ✨ OnePad is proud to announce our latest partner on this amazing journey – LBank.
💫 LBank is the world's leading digital asset exchange, providing global users with safe, professional, and convenient digital asset exchange services, investment services, and financial services. As the Top10 digital asset exchange in the world, LBank has over 4.5 million registered users and the average daily trading volume reached 1.5 billion US dollars.
⭐ With LBank as our strategic partner, OnePad is optimistic to gain leverage through the vast connection of LBank, helping OnePad gain more success in the future.
#onepad #metaverse #advertising #adnetwork #blockchain #innovative #web3 #onchain #nfts #LBank